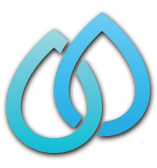 WaterLink private label products and services are the perfect solution for individuals and companies who want to concentrate on water treatment sales and service without added involvements in manufacturing.
TOLL BLENDING ADVANTAGES
---
• QUALITY PRODUCTS AT REASONABLE PRICES
• A BALANCED VARIETY OF HOUSE FORMULATIONS
• CUSTOM BLENDING
• USDA REGISTERED PRODUCTS
• LABORATORY ANALYTICAL SUPPORT

---
• CORROSION COUPON ANALYSIS
• CHEMICAL FEED AND CONTROL EQUIPMENT
• PREPARATION AND CONSTANT UPDATING OF MSDS
• EXCELLENT COMMON CARRIER DISCOUNTS
• D.O.T. AND GOVERNMENT REGULATORY COMPLIANCE
• ALL SHIPMENTS PROCESSED RAPIDLY AND HAVE YOUR LABEL AND NAME ON ALL PAPERWORK
• SHIP DIRECT TO YOUR CUSTOMER OR WAREHOUSE
CONTACT US TODAY!
---
WaterLink is dedicated to quality products at reasonable prices with complete customer satisfaction and confidentiality. We offer attractive programs for both large and small volume users and invite you to contact us for all your toll blending needs.
Can't find what you're looking for? Give us a call or email us and let us know. Our onsite formulators can custom blend products that will work for your applications. 1-866-676-9977